Overview of HD Car Projection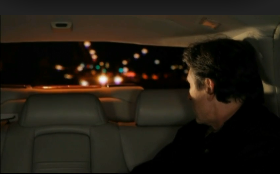 HD Car Projection is the newest old technology. Background projection throws the background image on a screen behind the subjects in the foreground while the camera makes a composite by photographing both at once. The foreground elements conceal the parts of the background image behind them.
Background images (called "plates") are photographed first. For example, a camera car may drive along streets or roads while photographing the changing scene behind it. In the studio, the resulting "background plate" is loaded into a HD projector with the film "flipped" (reversed), because it will be projected onto (and through) the back of a translucent screen. A car containing the performers is aligned in front of the screen so that the scenery appears through its rear and/or side windows. A camera in front of the car records both the foreground action and the projected scenery, as the performers pretend to drive.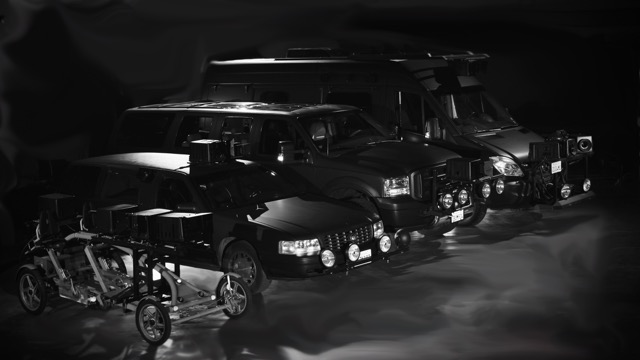 We Are The Company You've Heard About
DP's hail "best plates in the business"
944 Venice Blvd, Los Angeles CA 90015
Phone: 213-745-2411
Fax: 213-745-2410
<iframe src="https://www.google.com/maps/embed?pb=!1m18!1m12!1m3!1d3306.1382741469747!2d-118.27929638515681!3d34.04032398060916!2m3!1f0!2f0!3f0!3m2!1i1024!2i768!4f13.1!3m3!1m2!1s0x80c2c7954218e503%3A0x8b140fbb9d70aef8!2s944+Venice+Blvd%2C+Los+Angeles%2C+CA+90015%2C+USA!5e0!3m2!1sen!2sph!4v1507130842797" width="100%" height="600" frameborder="0" style="border:0" allowfullscreen></iframe>